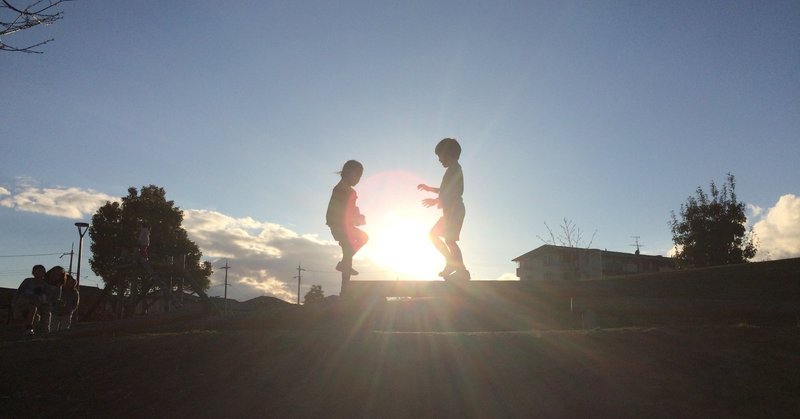 Stay Childish!
 Introducing CO-EN, an online community where you can learn and play as a child does.
Once upon a summer, it was so hot as if it would never end. It's as if the sunflower would never stop growing and the cicada's rasp would echo in my ears forever. It was such a summer where the ice would melt in my mouth in a flash.



There was a day I awoke in a sweat in the morning. When I dragged myself out of bed into the living room, the breakfast was ready.



There were two rice balls prepared by my mum, as it had always been. I cleared up my mind while having breakfast. Once I woke up, my mind was full of today's adventure so that I couldn't sit still anymore. I freshened myself up quickly and went out.



I rang my pal's doorbell and yelled: "Let's go play". He opened the door immediately as if he had always been waiting in front of the door.



Running to the door alongside him was his sister. I was not particularly excited about his sister tagging along. Well, adventure needs accompany anyway. Let's go.



We went to our secret base as usual, a place belonging to the children only. There we had our own rules, freedom and lots of fun.



A day had passed so quickly that I couldn't bear to wait for the next day. 


It was such a summer.

CO-EN is a place where you can experience such everyday life again as an adult. A place for creators to create, play and learn. The rules are made by themselves freely so that everyone can play and learn together.

Would you like to recreate that exciting adventure one more time?



There are many things you can do in CO-EN. Here are a few of them.

• Participate in the brand developing process for "a yohak", a new D2C brand initiated by SUGOI. Here you can participate in the brand image, products & media contents development.


• Participate in SUGOI's original project "THANKS", a projects that SUGOI design its own envelops & create its original movies every season. Here you can join the planning meeting, photo & video shooting as well as the editing process.


• Join our in-house reading club (本で学ぶじかん) to read one book together at a time and gain new knowledge through discussion & experience sharing.


• Watch the production process of "OUR CLASSROOM" live. We would like to receive questions from CO-EN members and to have two-way communication.


In the future, what CO-EN can do will depend on the ideas from the members. We would like to make it a constantly evolving place that changes with the participants. 


All ages, genders, occupations, nationalities are welcome. We look forward to your participation!

Original article in Japanese:
だれもが「子ども」でいられる場所「CO-EN」、遊び・学べるオンラインサロン始めます。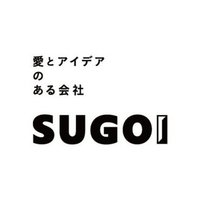 「つくりもの」をつくらない、つくる会社 | メンバー全員がクリエイター | 企画立案から実制作まで、「愛とアイデア」をもって行います | 映像、グラフィック、ウェブ、ブランド、プロジェクションマッピング、ホログラム、etc | note毎日更新しています、フォローお願いします!