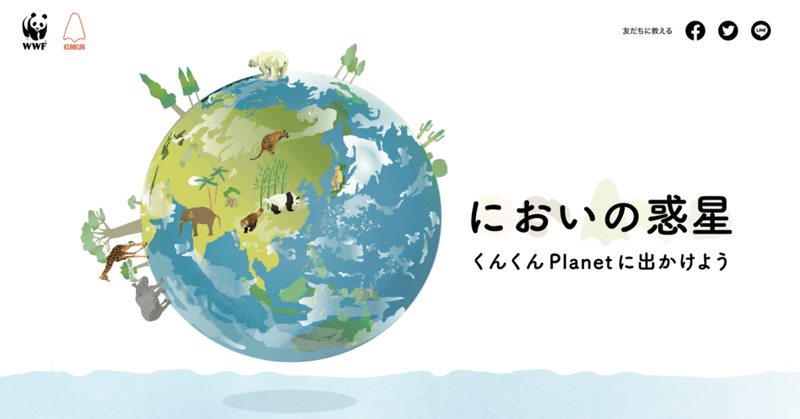 To share & to break the mold - WWF planet of smell website
Direct Connection・Conversation・Efficiency

There is one thing that makes this WWF website project different from our previous one ー it was that from start to finish, we have never met our clients face to face once.

Though there were uncertainties at the beginning, the communication process was much smoother than we had imagined.

We met each other in zoom for the first meeting. It was only 30 minutes but it was much relieved after seeing each others' face.

There were 10 people in total involved in this project: The project manager, web system manager, the person in charge of web production, outside consultant dedicated for this project, SUGOI's members.

We used Slack workspace for causal chat and information exchange. It may sound like a dull online communication process but it was, in fact, the exact opposite. We discussed everything there freely, from copywriting, sitemap construction to the name of the website.
The most surprising thing in the process of discussion was that everyone there, be they SUGOI's members, or people outside WWF, and of course, WWF members had the right to make decisions.

It was like the project gained its own life, it evolved and sped up itself so that the projects could be smoothly completed from scratch to finish in just a month. Yet, we were not only doing it just to subvert the industry standard. What we were trying to do here was to understand the dig deep enough into the core of the projects through co-design & co-creation.

It was such a valuable experience for us to start without knowing anything and finally became a team with the same vision.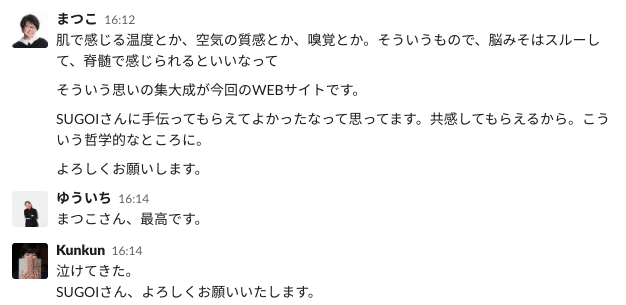 From the smell of animal poop to the environmental degradation; From the words that express the smell of poop to our personal experience. It is a website with lots of fun while at the same time provides a fairly broad and deep discussion of environmental issues.

Last but not least, please try out the picker wheel there. You will never get bored with it!

WWF planet of smell website:
Original article in Japanese:
想いを共有したチームが、常識をくつがえす【WWFくんくんプラネットサイト】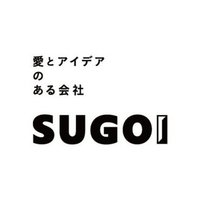 「つくりもの」をつくらない、つくる会社 | メンバー全員がクリエイター | 企画立案から実制作まで、「愛とアイデア」をもって行います | 映像、グラフィック、ウェブ、ブランド、プロジェクションマッピング、ホログラム、etc | note毎日更新しています、フォローお願いします!