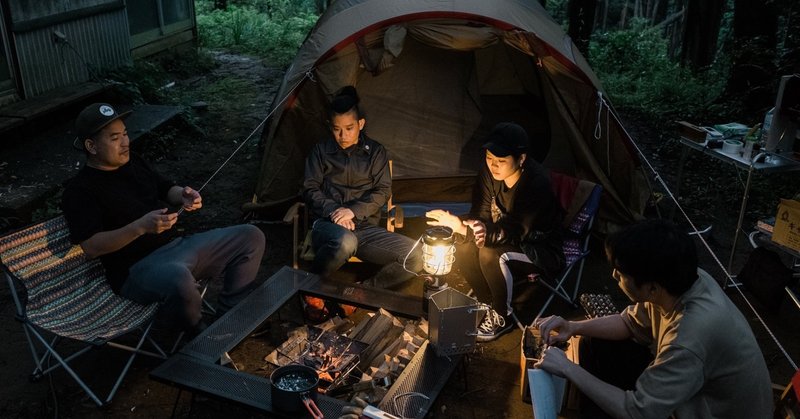 "One cannot learn to swim in a field" — SUGOI's camping experience
Last week we had a video shooting in a campsite. So we decided to camp there to experience camping ourself.
As a production company, being "productive" seems to be an unarguable dogma, which means, to use the least time and resource to produce the biggest outcome. In that sense, spending the day before in the campsite, preparing food & tent, taking care of all the production equipment while beaten by the mosquitos the whole night seems not a wise choice.

To us, rather than the outcome, "making relationships" is somewhat more important, be it the relationship with our client, people we work with, or natural, animals or even objects.
Which is to say, we can't produce a convincing camping video without experiencing the nature, getting drenched in rain, chopping firewood nor sleeping with a big spider. Such "authenticity" is important to SUGOI.
With that in mind, even all of us were quite hesitated in the beginning, we decided to take the challenge.

So we went to the campsite the day before in the morning, confirmed our filming location, discussed the storyboard, and then started preparing our camping night. By the way, some members in SUGOI have no camping experience before.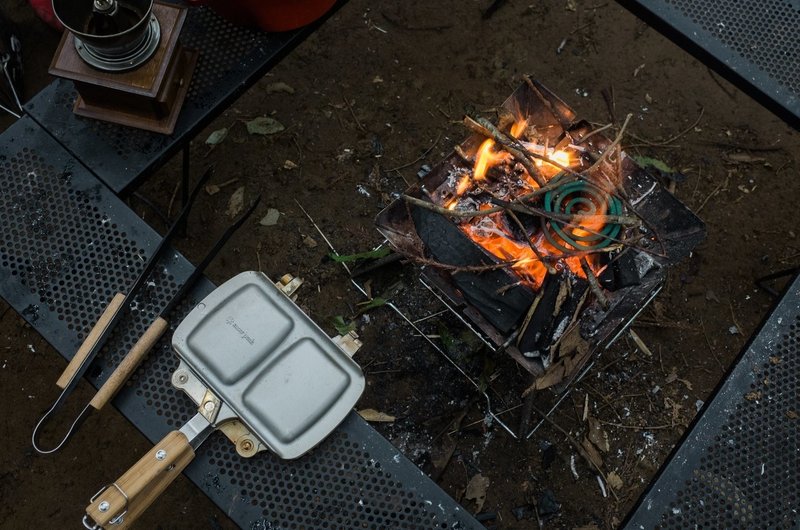 End up it was a rainy night so that it would a lie if I say everyone was fully enjoying every single moment. But it was undoubtedly a good experience to us, or so to say, we've created a connection between our member, the camping video shoot and nature.

The video will be released in a month or two. If you want to know more about the creative process of our projects, we have a new online community called CO-EN. There, we will share our latest creative activity weekly, our experience as a creator. You can even participate in the creation together with us and everyone else in CO-EN.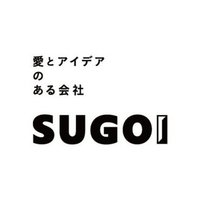 「つくりもの」をつくらない、つくる会社 | メンバー全員がクリエイター | 企画立案から実制作まで、「愛とアイデア」をもって行います | 映像、グラフィック、ウェブ、ブランド、プロジェクションマッピング、ホログラム、etc | note毎日更新しています、フォローお願いします!