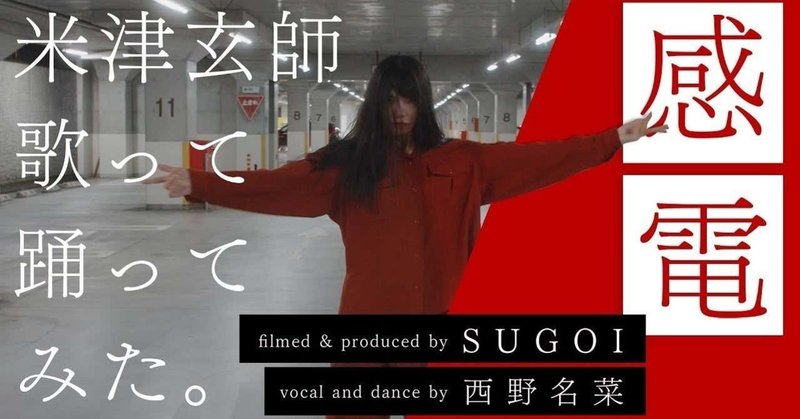 As a creative company, we are trying to take all kind of creative activities seriously.
It may sound ridiculous for a company whose main business is creative direction and video making to produce a YouTube video seriously.
"If you're professional, you should perform on a stage, you should sing your original song rather than to cover, and you should show it on TV rather than on YouTube." — such norms are often widely understood and It's easy to imagine such criticism coming from the public.
Having said that, SUGOI really wanted to make this YouTube video "I tried singing and dancing (歌ってみた踊ってみた)", and we would like to do it seriously.
It's not that we want to create a buzz or to gain click rate, or to raise attention because of Kenshi Yonezu's fame. (As a matter of fact, I am / we are quite proud to be the least seen YouTuber in Japan)
Thanks to Nana Nishino, a singer and dancer, who gave SUGOI the opportunity to make this happen. A while ago, our CEO Youji Akiba received a message from Nishino, in which she expressed her strong will to make something interesting.
When Akiba read that message, he replied instantly:

 "Why not make it together with SUGOI?"
From the message, Akiba could feel the struggles, worries and various thoughts Nishino had in her mind. He decided to make the projects happen together as a SUGOI's project.
What SUGOI wanted to do is not to generate buzz, trends or creates catchy content to draw people's attention. What we had been doing was to deliver our visions "to create a world with love and ideas".
That is, to use our "love & ideas" so as to put people's thoughts into shape.
To do that, it is important to understand "why" that person wants to do it, what he/ she is thinking, and what that person believes.
Once we share our thoughts, we can convey our creative ideas effectively.
That's what SUGOI has been doing for long and we hope you can sense it through this video "I tried singing and dancing (歌ってみた踊ってみた)"
Last but not least, we are grateful for the opportunity to work with Tatoo san, who produce the sound for the video, with incredible speed and quality.
It is a project that makes us realize it is a path we should head to — To produce creative works sincerely.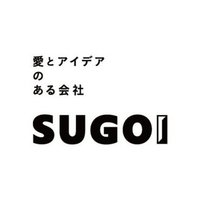 「つくりもの」をつくらない、つくる会社 | メンバー全員がクリエイター | 企画立案から実制作まで、「愛とアイデア」をもって行います | 映像、グラフィック、ウェブ、ブランド、プロジェクションマッピング、ホログラム、etc | note毎日更新しています、フォローお願いします!